Wine Fair 2020
The 2020 Wine Fair is over. See you in 2021!
---

For this first Wine Fair, Gérard Bertrand has decided,
to offer you a selection from hispersona
l wine library from September 21 to October 21, 2020.


You will find wines in very limited quantities, including old vintages,
the Château l'Hospitalet Grand Vin Red 2017,
best red wine in the world at the IWC1 2019
or exceptional verticals2
from Clos d'Ora, Le Viala or La Forge.


To celebrate this first edition: take advantage of exceptional conditions. In the Foire aux Vins selection, for any purchase of a minimum amount of
175€ (including tax
)
or from 9 bottles bought
in the
same basket,
home delivery in France is offered to you and from an order of
400€ (including tax
), benefit from a 10% discount on the amount of your purchases
thanks to the coupon code
GERARDBERTRANDFAV
.
Studio Danielle discovers the Wine Fair
Emma Bertrand organizes a wine tasting
with the social networking phenomenon: Studio Danielle.


*Offer valid while stocks last for all orders placed on the gerard-bertrand.com site between 21 September and 21 October 2020 inclusive, concerning wines from the Foire aux Vins wine selection using the promotional code GERARDBERTRANDFAV.



1* International Wine Challenge - international wine competition,
takes place every year.
2* A vertical is a collection of several vintages of the same wine.
A journey through time that allows you to follow the evolution
of the grape varieties and the terroir specific to the wine being tasted.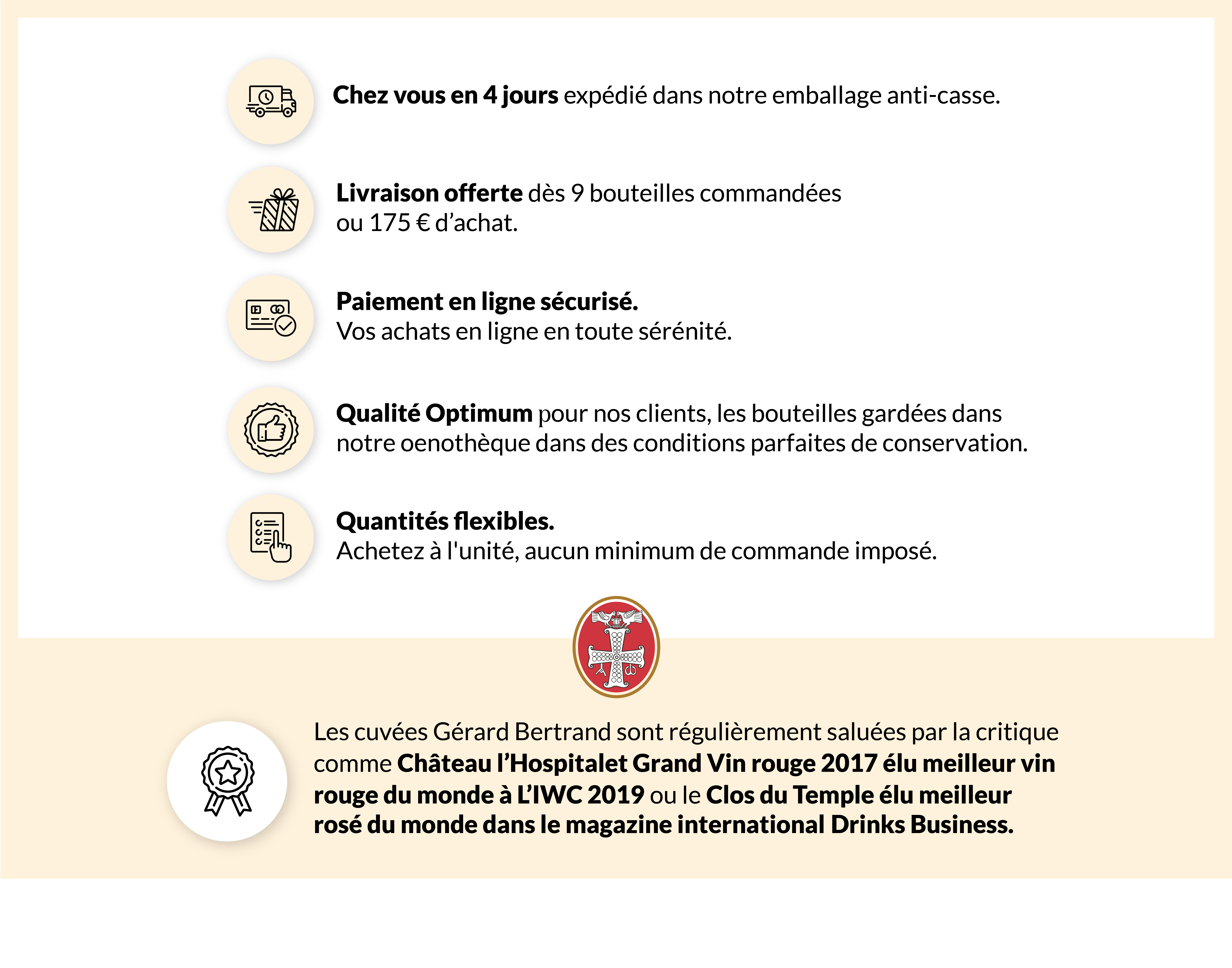 Advantages 2020 wine fair within the limit of available stocks from 21 September to 21 October included
✕